Assisted Living
since 1995

Assisted Living
Our assisted living facility allows your loved ones to ease into transitional stage in life. We take pride in knowing our care will provide them with all their needs.

Respite Care
Respite care is ideal when a loved one is being released from the hospital but continues to require hands-on care or when an in-home caregiver or family member needs to leave town or requires a much-needed break.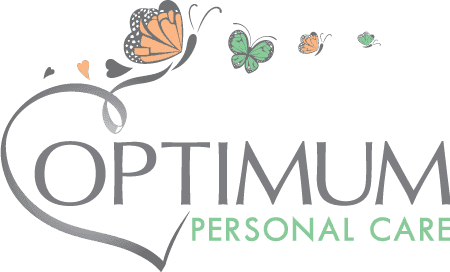 Disability Care
We take a personal interest in helping each resident manage the day-to-day requirements of their disability and, at the same time, help them preserve as much as possible.

Short Term Memory Loss Care
We provide customized memory loss treatment plans that are tailored to each resident's cognitive level and delivered in a warm, home-like setting of no more than 14 residents each. Our direct care staff ratio is 1:5 Daytime and 1:7 Night-time.
Independence, Dignity & Well-being
Make the right decision
At Optimum Personal Care, we appreciate how difficult it can be to make the decision to bring your loved one into a personal care home. Above all, you want to know your loved one is in the hands of skilled caregivers who will provide customized senior care in a secure and comfortable environment.
You want your loved one to be treated with respect, dignity, and maintain a suitable level of independence. At Optimum Personal Care, we support and share those feelings and concerns.
Your Voice
This is a great place to call home; for a family member or for yourself.
I have a client here. This is absolutely a top of the line facility! Everyone I have met is very nice and caring which is an A+!!! Very clean and beautiful atmosphere.
About Optimum Personal Care
Optimum Personal Care is an Assisted Living Type B community licensed in Texas and located in the Missouri City / Sugar Land area of Southwest Houston. Our community consists of two senior personal care homes nestled amongst three acres of manicured gardens and landscaped grounds. We offer a wide variety of quality, hands-on services and amenities and several lifestyle options including assisted living, respite care, and hospice care. Our customized senior assisted living facility is transforming the way short-term memory loss patients are treated by caring for them within a personal home instead of large, impersonal, institutional memory loss unit.*
Age Comfortably and With Dignity
At Optimum Personal Care, your loved one can "age-in-place" comfortably and with dignity. We customize the level of care we provide and adapt the environment to meet each resident's needs. Ultimately, that means that once your loved one moves in, he or she will never have to move to another facility should their daily needs increase.*
Experienced Guidance
Our Executive Director brings a wealth of experience in senior care, including specialties in Social Work and Gerontology. At Optimum Personal Care, we consider it our privilege to care for your loved one, and we encourage you to experience our community for yourself.
Visit Us
We encourage you to visit our community and experience Optimum Personal Care for yourself. If you are looking for a licensed assisted living community or personal care home in Sugar Land, Missouri City or Southwest Houston, contact Optimum Personal Care today, schedule an onsite tour, and let us show you what makes our community so different.
* Optimum Personal Care does not carry an Alzheimer's certification from the State of Texas.
* Optimum Personal Care does not care for individuals who require a trach tube or medical ventilator or requiring 24 hour skill nursing care.